This Mother's Day, treat your Mom to a special musical feast! Virtuoso Violinist Jonathan Leviim will present a lovely program of works by Bach, Handel, Dvorak, Paganini, Marcello, Albinoni, Massenet, Schubert, Chopin, Gluck, Mozart, Kriesler, and Rachmaninoff.
Come for a special surprise!
Tickets also available at the door 30 min prior to the concert, unless sold out!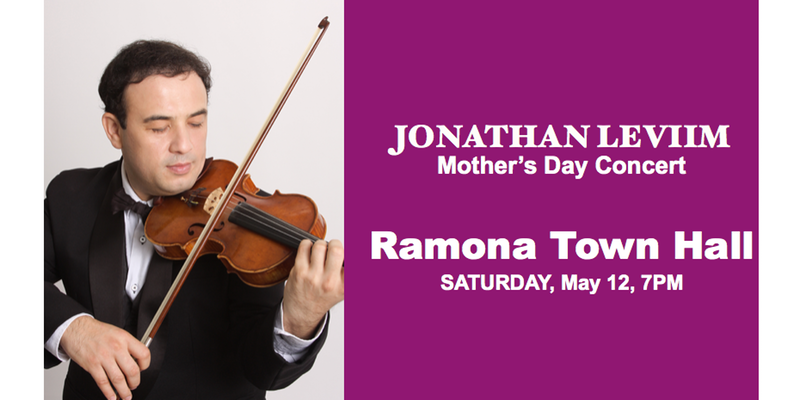 Details
Starts On
May 12, 2018 - 7:00 pm
Ends On
8:30 pm
Cost
$25.00
Powered by Yendif Technologies